Sign up a Payoneer account and earn 25$ bonus right away. Payoneer empowers global commerce by connecting businesses, professionals, countries and currencies with its innovative cross-border payments platform. Now it is possible for non American residents and even Americans to open a US bank account free of charge and get paid directly to their very own Payoneer Prepaid Debit MasterCard® Card.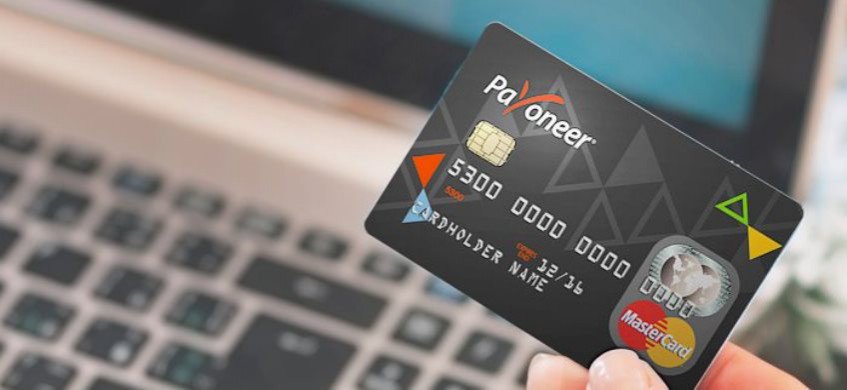 It's free to open one plus you will be given a MasterCard atm which will be shipped to your address anywhere in the world. You will Get free us bank account number and bank name, Routing Number, Account Type and US ACH Payment Service Information. This account also lets you Deposit funds from PayPal, 2CO, Ad Sense accounts etc. You will also be able to withdraw money from your PayPal account using the MasterCard provided.
Email From Payoneer
Dear user
:
We're excited to announce that the Refer A Friend program received a major upgrade.
It's easier than ever to refer friends to Payoneer and earn rewards using the newly designed interface, now located conveniently inside your Payoneer account.
Directly from Payoneer, you can:
Share: Invite friends via Facebook, Twitter, LinkedIn, and email to join you at Payoneer
Monitor: View important statistics about your activity and track your referrals
Grow: Simply share your link and enjoy a $25 reward for every friend that signs up to Payoneer and earns $100
All of your existing referral activity will be automatically available in the new interface. The link that you are currently using for referring friends will be active only until
December 15, 2015
. After that date, you will need to use your new link which you can access by logging in to Payoneer
Log In Now
Our Terms & Conditions for this service have been updated. To view the changes,
click here
.
Thank you
The Payoneer Team